Product detail
The General Packaging Industry
More about RENGO
Spherical cellulose beads derived from wood pulp
Expected as alternatives to micro plastics
Biodegradable spherical cellulose beads
- Cellulose beads made from wood-derived pulp

- Stable to heat and chemicals, and applicable to wide range of purposes (particle size:3μm〜4mm)

- Spherical and smooth feeling, and high water and oil absorption

- Soil and marine biodegradable, expected as alternatives to micro plastics
Viscopearl™ is a spherical cellulose bead made from wood pulp. This product is friendly to forest conservation, using FSC®-certified raw materials, offering a wide range of particle sizes from 3µm to 4mm. Biodegradable not only in soil but also in seawater, it is the most appropriate alternative for plastic microbeads.
Features of Viscopearl
- Hard to deform even at high temperatures as decomposition temperature is about 250℃.
- Resistant to chemicals and stable even against organic solvents.
- Capable of supporting a wide range of pH values and can be used under various conditions.
- Smooth texture as it is a spherical bead and does not easily lower fluidity when used as an additive.
- High affinity for both water and oil, and disperses especially well in water.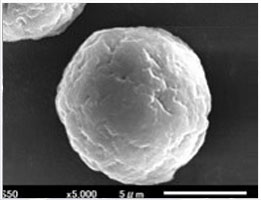 Diameter:10μm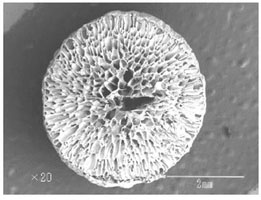 Diameter :4mm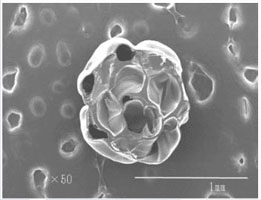 Diameter :700 μm
PRODUCT LINEUP
● Porous structure :300μm to 4mm
● Non-porous structure:3μm to 200μm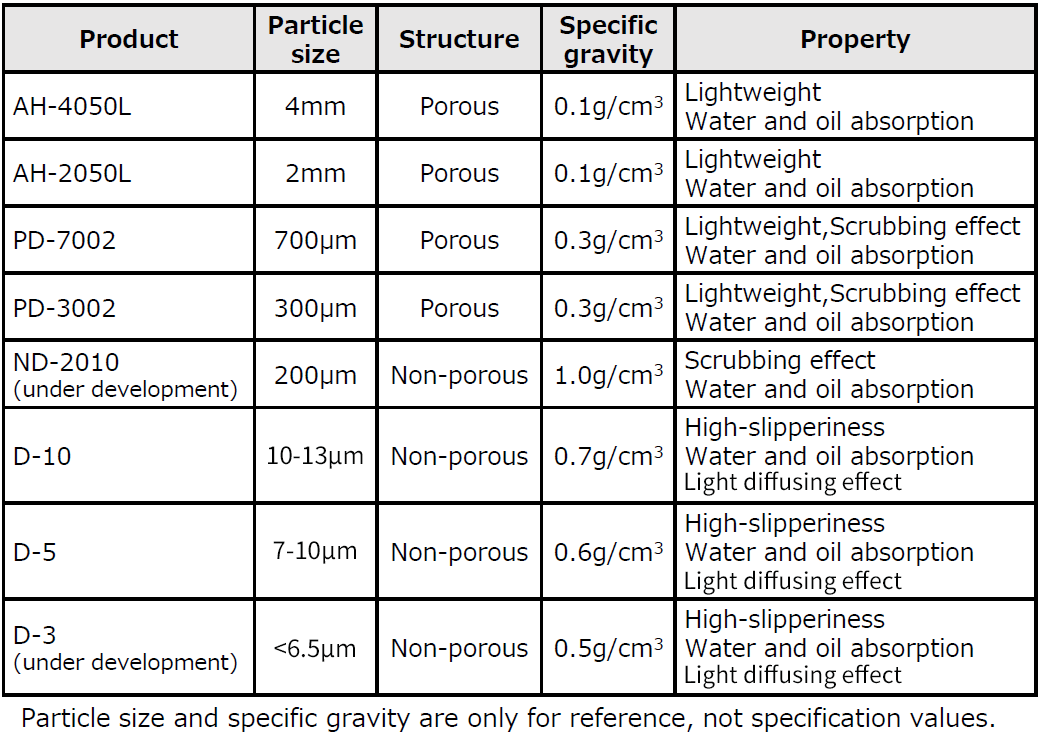 Applications
Viscopearl™ can be used as a carrier for aromatic agents or functional chemicals, raw material for cosmetics, or abrasive. It can also be used as a resin or rubber additive by using features of cellulose such as water absorbency. In addition, beads with particle sizes from 3μm to 10μm have a light diffusing effect, allowing them to be used as ink matting agents and light diffusing agents.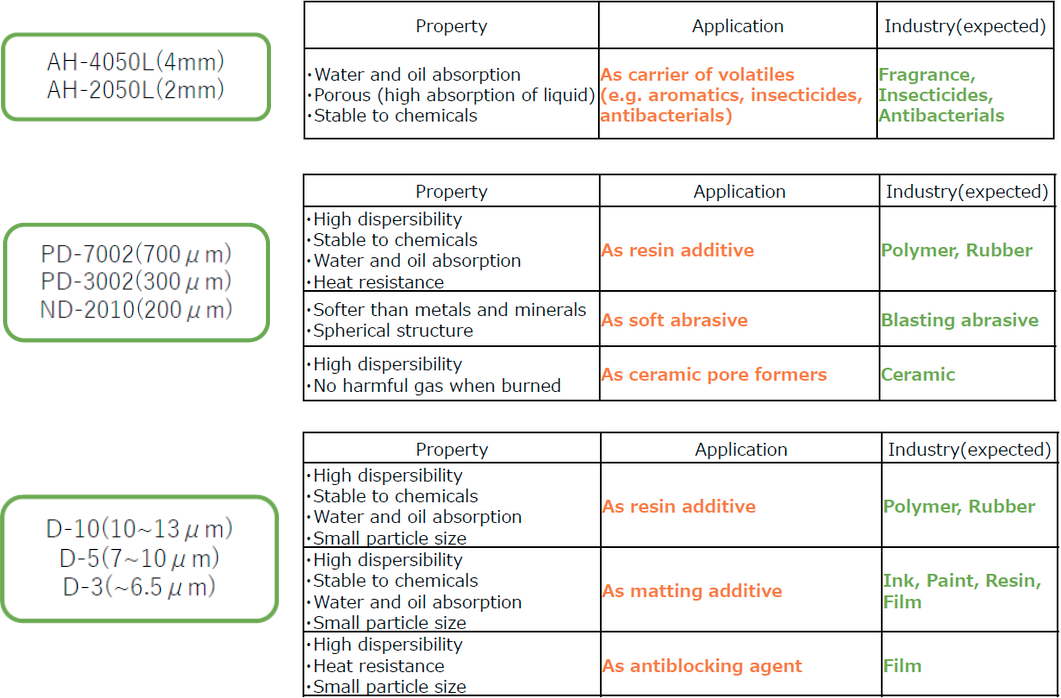 ---
Another lineup Viscopearl P
These are beads manufactured mechanically with wood pulp fiber as the main raw material. The inside of the bead is a continuous hole structure and the diameter of the pores is approximately 10μm. Besides use as a carrier for liquids, it can also be made a bead conjugated with powders such as activated carbon.


Appearance


Electron microscope photo

Features of Viscopearl P
・has a continuous hole structure
・the diameter of the pores is approximately 10μm
・Adjustable particle size: 2〜8㎜
・can be used as a carrier of liquids
・can be conjugated with functional powders
→ make it easier to handle powdery materials. ※NOT biodegradability because of the binder

Conjugation technology

It is possible to create compound beads by mixing with powders during the manufacturing process of Viscopearl P. By conjugating small particles with Viscopearl P, it makes handling easier without impairing functions as a powder.


Conjugated with activated carbon
Need some help
about this product?
Get in contact with our friendly support staff.
We will be happy to assist you in all matters of your purchasing requirements and are looking forward to your inquiry.
All fields are required.
Related Products
Viscopearl
Spherical cellulose beads derived from wood pulp Expected as alternatives to micro plastics
VIEW MORE DETAIL